Wolf Theiss Rechtsanwälte GmbH & Co KG
Our lawyers have actively worked in Romania for a number of years following the regional changes in 1989. To strengthen our position in this emerging market, we opened our full-service Bucharest office in 2005. Now with over 25 lawyers, our Bucharest team is one of our firm's largest, and continues to expand.
Wolf Theiss is one of the very few law firms in Romania with well established practice in IT/TMT (Telecoms, Media & Technology), with a strong focus and expertise on data protection, cloud computing, telecoms, e-commerce and software issues. Romania being one of the biggest European hubs in IT and outsourcing, we have a dedicated team of TMT lawyers and a representative portfolio of clients in this practice area.
Our extensive experience in regulatory areas (proceedings before the competition authorities, data protection, telecom and consumer protection offices) as well as direct contacts at the Romanian Data Protection Authority and the National Authority for Management and Regulation in Communications in Romania enable us to provide efficient and high quality advice to our clients.
Some of our most representative clients include: GEA Group, Oracle, APS Holding SE, CoPeerRight Agency, Fresenius Kabi, Euronovate, Etsy, 3M, Visma AS, WorldQuant.
Wolf Theiss publishes client alerts and articles on a regular basis and on a range of topics, including data protection and telecoms. You can find them on our website under the section Client Alerts/Newsletters, direct link http://www.wolftheiss.com/knowledge/client-alerts-newsletters/

Contact:
4 Vasile Alecsandri Str.,
The Landmark, Building A, 4th floor
10639
Bucharest, Romania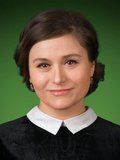 Adelina Iftime-Blagean
Counsel
adelina.iftime-blagean@wolftheiss.com
+40 21 3088 163
Adelina Iftime-Blagean is a Senior Associate in the Bucharest office of Wolf Theiss and the coordinator of the Romanian TMT practice, a core subdivision of the Corporate and M&A practice. She coordinated a wide range of transactions and projects within the areas of data protection, employment, compliance matters, M&A, corporate and capital markets. Adelina is very experienced in dealing with data protection and other regulatory matters, with a focus on data protection issues in the context of employment projects.
Adelina has advised in relation to numerous cross-border and national projects with data protection legal implications, such as company/group level data protection compliance checks, group level corporate governance implementation and unification projects, cross-border transfers of personal data, implementation of stock options and similar plans, processing and transfer of sensitive personal data, such as medical patients data, as well as a wide range of other regulatory projects with data protection implications.
Adelina holds an LL.M. degree from one of the most reputable universities in Romania, Babes-Bolyai University, Cluj-Napoca.