Gjessing Reimers
GjessingReimers is a boutique IP and tech law firm, the first of its kind in Norway. GjessingReimers started to operate in April 2019. We are a new firm but have considerable experience within all areas of IP and technology law. We have all worked together for many years and have a truly collaborative culture. We are passionate about IP and technology, and about providing the best legal advice to our clients.
We divide our work into five different areas: Intellectual Property, TMT and Data protection, Dispute resolution, Regulatory and Commercial.
Within the TMT and Data protection field, we find that the key is to understand the technology and the special needs of the industries, in particular the IT and media companies. Our lawyers have substantial experience in working with technology and media companies, as outside counsel as well as in-house. We assist technology companies as well as companies on the customer side, in connection with IT procurements and other technology projects. We frequently assist our clients with contract negotiations and dispute resolution.
We also handle regulatory issues relating to the telecommunications industry and other regulated industries, and in recent years, an increasing number of issues relating to the processing of personal data under the General Data Protection Regulation (GDPR) across all business sectors. We have expertise within digitalisation, e-commerce, digital signatures, digital content services and domain names, where we are members of the alternative dispute resolution board for .no domains. One of our partners is the chairman of the board of the Norwegian Association for Computers and Law, and we are also members of INPLP, an international network of technology lawyers.
We are also active in the media sector, and through work for different right holders organisations have substantial experience relating to copyright and the use of protected materials on the Internet, anti-piracy, platform liability etc.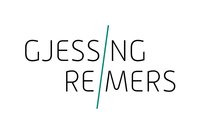 Advokatfirmaet GjessingReimers AS
Grev Wedels Plass 7
P.O. Box 678 Sentrum
0106 Oslo
Norway
post@gjessingreimers.no
Telephone +47 22275222
Web site: gjessingreimers.no

Øystein Flagstad
INPLP provides access to an international network of quality lawyers, which is very useful as legal work becomes more and more internationally oriented.