Upcoming: The 8th annual conference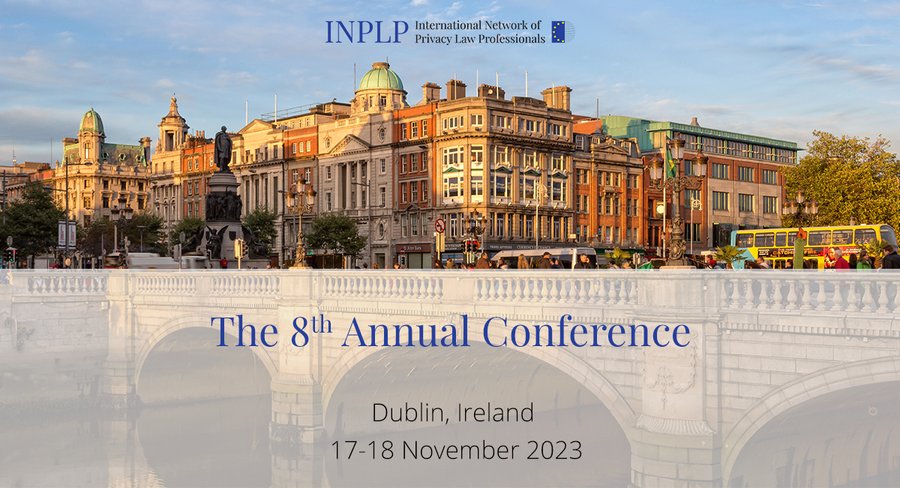 We are excited to announce the upcoming 8th INPLP conference, set to take place this November in the vibrant city of Dublin! Traditionally held to commemorate achievements, exchange ideas, and strategize for the future, the INPLP conference serves as a dynamic platform for the privacy law community to unite and collaborate.
We have prepared an exciting program for all participants. We look forward to seeing all INPLP members coming to Dublin for the conference as well as to the joint compilation of a detailed agenda for the event in the coming weeks.
Please register for the conference here: https://arthurcox.eventogy.com/c/inplpconference/welcome