Testimonials after the 2nd CPC Conference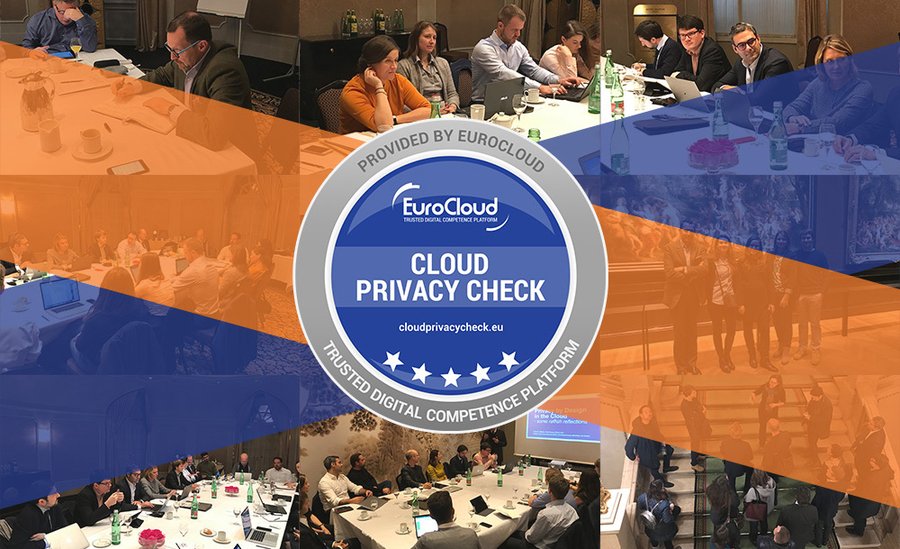 "A very well-hosted conference! It was great to meet with outstanding data protection professionals from all over Europe!"
Øystein Flagstad (Grette)
---
"The CPC annual conference is an excellent opportunity for retrospective analysis and strategy-setting. It's also a meeting of minds… legal professionals who share their pan-European experiences on privacy matters and the cloud. The Malta IT Law Association has participated in both Vienna-conferences held so far and commends the organisation, participation and event-outputs."
Gege Gatt (MITLA)
---
"The conference was a great event in both its aspects - formal and social. It exceeded my expectations, especially by not only helping me better understand the value of our network, but also by bringing some very specific ideas to be realised with our network partners. I really hope I keep my enthusiasm even when coming back to my day-to-day activities. I really see a big potential here. Once again - thank you and Rares for perfect organisation."
Tomáš Nielsen (Nielsen Meinl)
---
"I really enjoyed the conference and the opportunity to be a part of it. Your organisation and moderation of the event was highly professional and I appreciated it very much. The conference itself was well-prepared. In my opinion it was a good idea to have pre-conference on one day and the conference itself on the following day. I also enjoyed the other parts of the programme (especially Rubens exhibition and State Opera tour) and networking opportunities which balanced the "official" programme. For next time I would suggest to think about the possibility to include some time reserved to exchange know-how of the participants or at least more "content-oriented" time (e.g. short presentation on the localised implementation of GDPR in each country represented in CPC conference). All in all, the conference was very successful."
Ivana Nemčeková (Nielsen Meinl)
---
"Dear Dr. Höllwarth, in your role of president of EuroCloud Europe and leader of the Cloud Privacy Check initiative, please accept my congratulations for the great event at which I had the privilege to participate as a speaker about Privacy by Design in the Cloud. You will find my handout presentation for the participants of the conference enclosed. I very much enjoyed the entire setting of the event and the great interest of the CPC community in my suggestions how to bring Privacy by Design from the ivory tower down the trenches. In my opinion, Information Security and Data Privacy in general and Privacy by Design in particular represent essential pre-requisites for a successful digitalization. I am convinced that more and closer co-operation between Business, Academia, Data Protection Authorities and Interest Groups across institutions and companies is required to foster the maturity of our digital society in these matters in a joint effort. Hence, I have welcomed very much the discussion after my presentation how the CPC community may contribute to ideas I have proposed. Furthermore, I found the location well-chosen and the event perfectly organized and moderated by you. Finally, I would like to express my gratitude for the joint deep dive into Star Audit Assessment Scheme which I consider a powerful tool and even more so in the light of with challenges to come considering the raising adoption rate of cloud technologies and increasing relevance of Information Security and Data Privacy requirements. From my perspective, the open and independent approach of Star Audit Assessment Scheme is an outstanding and unique feature. I will be glad to contribute to the further evolution of the Star Audit Assessment Scheme in general and in the area of Information Security and Data Privacy in particular."
Ernst-Oliver Wilhelm (GDT Technologies SE)
---
"As we have only recently joined CPC EuroCloud, the conference provided a wonderful opportunity to meet fellow delegates from all over Europe. The agenda was very thought provoking, with an excellent guest speaker opening the first conference session, and with some challenging discussion items being addressed in the subsequent sessions. I left the conference very positive about the role CPC EuroCloud can play, and I look forward to helping CPC to fulfil its mission statement."
Julian Hamblin (Womble Bond Dickinson)
---
"CPC Network Event 2017 in Vienna was, once more, a very balanced combination of culture time and working time. This Event provided the participants with a great environment for networking whilst tackling concerns about the development and future tasks of this group."
Cécile Porcher (Etude Reding)