Presentation of the casebook on Data Protection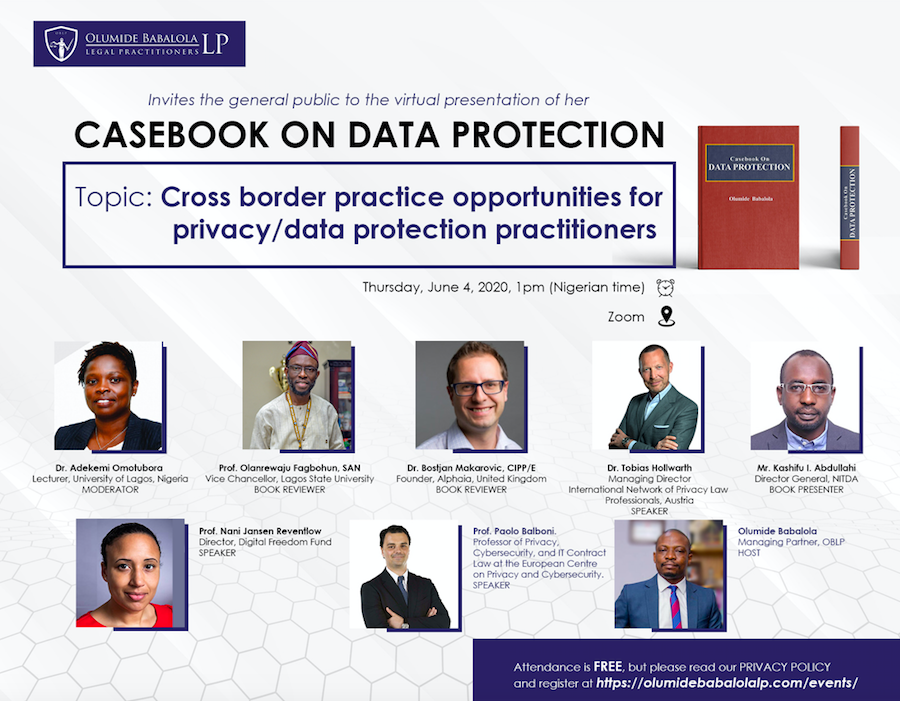 INPLP member, Olumide Babalola (Lagos, Nigeria), cordially invites the general public to the (virtual) presentation of a book titled "Casebook on Data Protection" on Thursday, June 4, 2020 at 1 P.M. (WAT) on Zoom.

The event will cover the topic of "Cross border practice opportunities for privacy/data protection practitioners" and host a multitude of international book reviewers as well as guest speakers including Dr. Tobias Höllwarth (Managing Director of INPLP). We would kindly ask everyone interested in this exciting event to register at: olumidebabalolalp.com/events/.
Discover more about INPLP, the INPLP-Members and the GDPR-FINE database

Dr. Tobias Höllwarth (Managing Director INPLP)