New members have joined the INPLP: Marie-Hélène Tonnellier and Charlotte Barraco-David (France)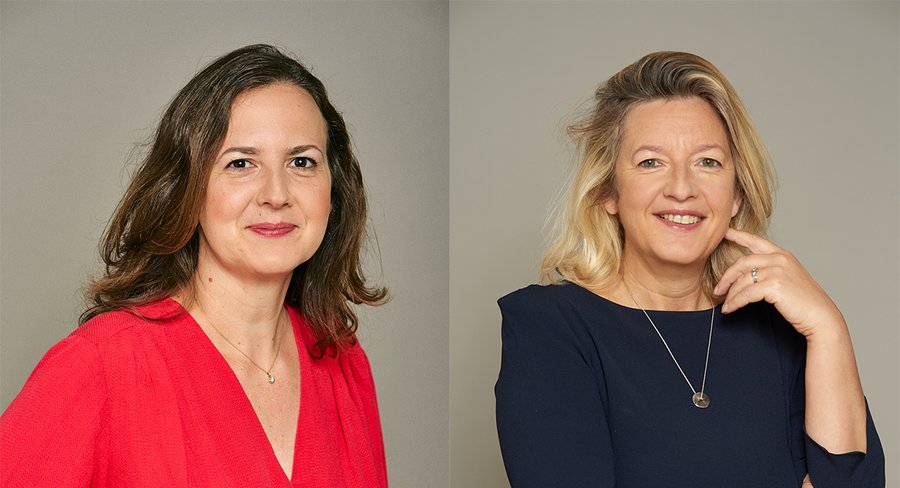 Latournerie Wolfrom Avocats (LWA), a multidisciplinary and independent business Law Firm, is recognised for its technical expertise, its discipline and its intent to innovate. Established in 1995 with the tryptic practices M&A, Public Business Law and the Law regulating New Technologies, LWA then recruited enlarged skills to cover all the most important areas of business law: Real Property Law, Private Equity, Tax Law, Labour Law, Environmental Law, Competition Law, Litigation. Our practices, which comprise almost 50 lawyers, including 16 partners who are distributed over 3 offices (Paris, Lyon, Bordeaux), assist you and help you anticipate, elaborate and implement your projects through reliable solutions that are adapted to your strategic stakes. Internationally, LWA has formed ties with foreign independent law firms that are recognised in their countries as being leading specialists that share the same values and quality requirements
Marie-Hélène Tonnellier is a partner since 1999. She has structured and heads the firm's Digital & IP department. Both in advice and in litigation, she deals with all issues relating to IT, ecommerce and personal data issues, for private and public companies. She writes regularly in the legal literature specializing in these topics.Marie-Hélène also provides specialized training in new technology law and personal data. She is in particular responsible for teaching "IT contracts", for the Master 2 Law of Creation and Digital at Paris-Saclay University since 1995 and at HEAD school for the Master 2 Law of Digital and Intellectual Property. She also regularly takes part in seminars, and was the previous President of IFCLA Association. She's very active in the AFDIT Association. Marie-Hélène holds a postgraduate degree in Business Law and a postagraduate degree in Notarial Law.
Charlotte Barraco-David is a French qualified lawyer, Counsel at Latournerie Wolfrom Avocats. She is involved in all types of matters relating to the law governing new technologies and particularly in personal data law. Charlotte assists public and private operators in implementing the obligations provided for in the French law governing data protection of 1978 and in the General Data Protection Regulation. She assists clients in litigation and prelitigation matters before the CNIL. She has been a data protection officer since 2013, and she is now certified by the French Standardisation Agency. Charlotte is a member of AFCDP (French professional association of DPOs), of ADIJ (French association for the development of legal informatics), of AFDIT (French association for informatics and telecommunications law) and of of IAPP (International Association of Privacy Professionals). Charlotte holds a postgraduate degree in Space and Telecommunications Law with a focus on information society law from the University of Paris XI – Sceaux, France and a postgraduate degree in International and European Law from the University of Versailles – Saint Quentin, France.
France is a transcontinental country spanning Western Europe and several overseas regions and territories. Its metropolitan area extends from the Rhine to the Atlantic Ocean and from the Mediterranean Sea to the English Channel and the North Sea; overseas territories include French Guiana in South America and several islands in the Atlantic, Pacific and Indian Oceans. France borders Belgium, Luxembourg, and Germany to the northeast, Switzerland, Monaco and Italy to the east, Andorra and Spain to the south, as well as the Netherlands, Suriname, and Brazil in the Americas. Its eighteen integral regions (five of which are overseas) span a combined area of 643,801 km2 and over 67 million people. France is a unitary semi-presidential republic with its capital in Paris, the country's largest city and main cultural and commercial centre. Other major urban areas include Lyon, Marseille, Toulouse, Bordeaux, Lille, and Nice. Including its overseas territories, France has twelve time zones, the most of any country.
Discover more about INPLP, the INPLP-Members and the GDPR-FINE database

Dr. Tobias Höllwarth (Managing Director INPLP)