New member has joined the INPLP. Mr. Fredrik Roos and Ms. Linda Källström (Sweden)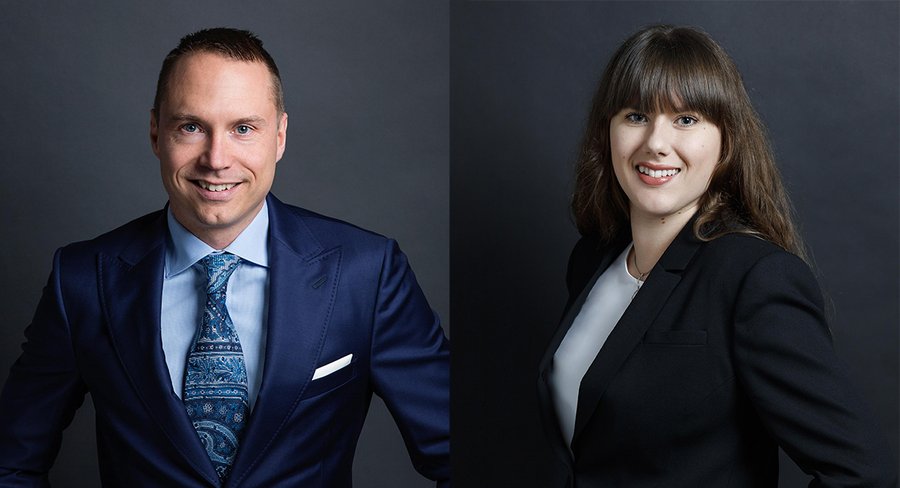 Setterwalls is one of Sweden's leading full-service business law firms, as well as one of Sweden's largest law firms, with some 190 lawyers servicing clients from its three offices in Sweden's largest cities – Stockholm, Gothenburg (Göteborg) and Malmoe (Malmö). Setterwalls is an independent law firm with an extensive, well-established international network. Established in 1874, it is also Sweden's oldest law firm.

Fredrik Roos is a partner at Setterwalls since 2010 and the leader of the firm's IP/Tech team. He is a technology lawyer and assists Swedish and international companies with technology and IP intensive projects including partnerships, procurement, transactions, licensing, e-commerce, social media, telecommunications and intellectual property rights. He regularly advices on complex matters in relation to the introduction of new technologies and digital services. Based on his experience in both privacy and intellectual property law, and his technology background, Fredrik has found a niche in assisting clients with the negotiation of complex transactions and contracts relating to information ownership and the exploitation of data. He has a particular interest and experience in projects relating to data, machine learning, AI, Internet of Things (IoT) and Open Source Software. Fredrik also has more than 15 years' experience of working with regulatory issues relating to privacy and data protection.

Linda Källström is a lawyer specialized in information technology and commercial contract law. Linda has 5 years' experience of working with these practice areas. She is a well-established lawyer on privacy matters and has assisted some of Sweden's largest corporations as well as international clients with their data privacy matters. Linda has also educated many Swedish companies on the General Data Protection Regulation. Linda makes a difference in the firm's practice with privacy related matters and is the project leader for several GDPR compliance projects for large and international clients.

Sweden, officially the Kingdom of Sweden, is a Nordic country in Northern Europe. It borders Norway to the west and north, Finland to the east, and is connected to Denmark in the southwest by a bridge-tunnel across the Öresund Strait. At 450,295 square kilometres, Sweden is the largest country in Northern Europe, the third-largest country in the European Union and the fifth largest country in Europe by area. The capital city is Stockholm. Sweden has a total population of 10.3 million of which 2.6 million have a foreign background.
Discover more about INPLP, the INPLP-Members and the GDPR-FINE database

Dr. Tobias Höllwarth (Managing Director INPLP)