INPLP Activity Report 2020 published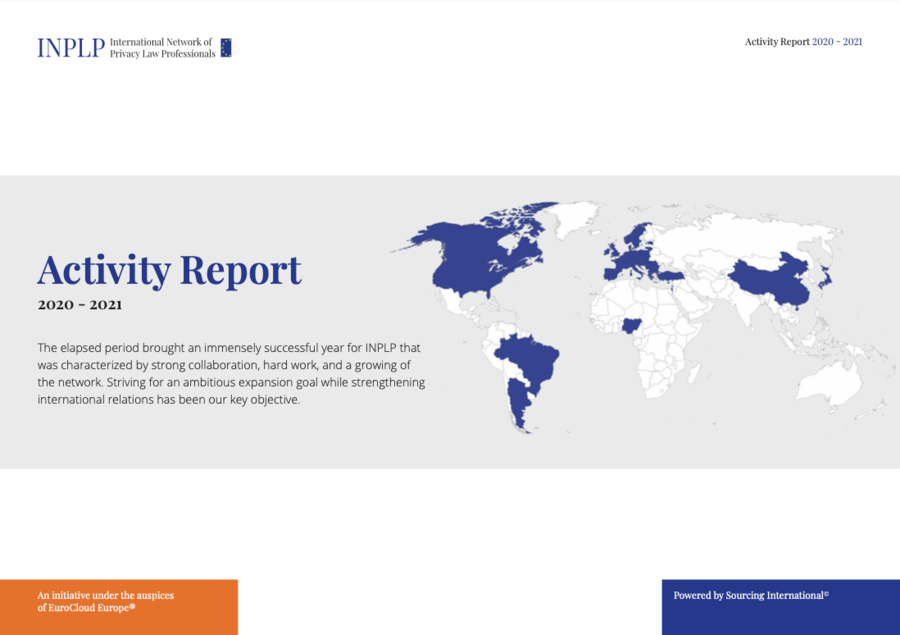 Although 2020 held a lot of unusual and unanticipated challenges in store for us all, it turned out to be a very successful year for INPLP. INPLP was able to welcome a host of law firms as new members, publish 75 specialist articles, bring the comprehensive GDPR Fines Database up to date, conduct a professional online conference, and send a strong signal to the European Data Protection Board with our letter of recommendation.
All this shows the excellent value of the INPLP network for its members as well as the value of the work performed by INPLP for its members' clients. In order to document our achievement, the "INPLP activity report 2020" as been published which can be downloaded.
INPLP intends to continue this path of robust and professional growth in 2021 and has already launched two new specialized projects. Furthermore, the INPLP board expects that we will welcome our 100th member in 2022.