Cloud Conference 2017 discussed the best practices, recent developments and risks of the cloud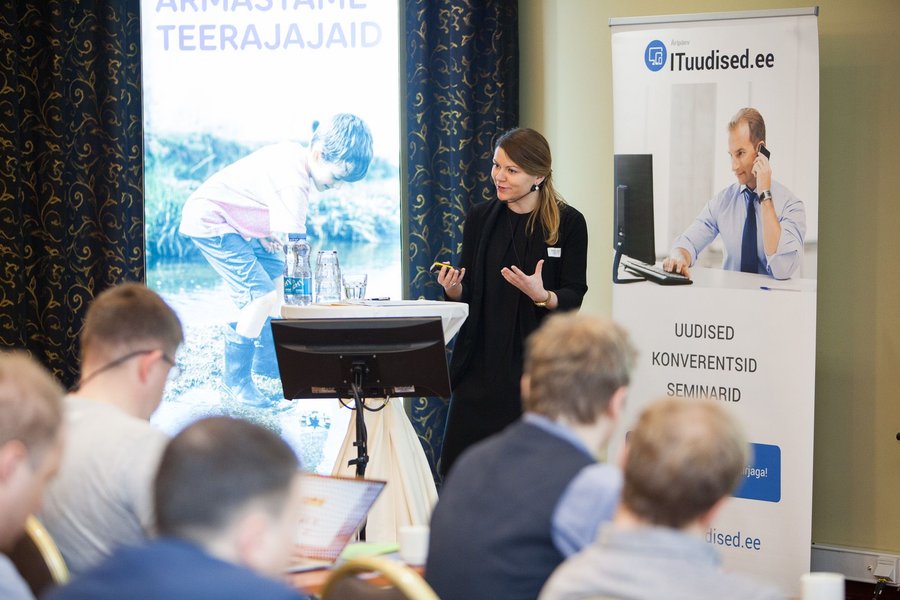 The speakers brought out several interesting ideas and practices regarding security, efficiency and risk management in the cloud, to name a few.
Arguably one of the most interesting topics focused on the government cloud, currently being developed in Estonia in cooperation with the private sector. Andres Kütt from the Estonian Information System Authority noted that when a year ago it was thought that developing the government cloud entails too many risks, then currently no one ignores the possibilities of it. Mr Kütt noted that there has been a shift in the general attitude towards the cloud. Mr Kütt also noted that the risks thereof are still very much present.
In her presentation, Mari-Liis Orav, contributor to the CPC project from Estonia, focused on the legal effects in moving to the cloud, including in the light of the new General Data Protection Regulation (GDPR) which shall apply from May 2018. Mari-Liis emphasised the need to pay special attention as soon as the data processed in the cloud included personal data. Mari-Liis noted that often cloud users concentrate only on the general Terms of Service of the cloud service provider and do not even consider the need to check whether there is an agreement in place regarding processing personal data or determining to which countries the data shall be transferred and whether any additional measures should be taken as a result of that. During the discussion round, Mari-Liis noted that from the perspective of personal data protection the biggest risk in moving to the cloud is not considering the risks and the possible additional measures needed before doing so.
Mari-Liis also introduced the CPC project, which was generally well received by the audience. Since all eyes are on the GDPR, the relevant additions to the CPC tool are definitely well anticipated by both cloud providers and users.
Article provided by: Mari-Liis Orav, attorney in Estonia
External links:
Discover more about the Cloud Privacy Check(CPC) / Data Privacy Compliance(DPC) project
CPC project office: Dr. Tobias Höllwarth, tobias.hoellwarth@eurocloud.at