Stankovic & Partners
Stankovic & Partners (NSTLAW) is a full service firm located in Belgrade, Serbia, with a team of experts who advise multinational corporations and Serbian and Montenegrin companies, often acting in cooperation with well-known international law firms.
Most of our lawyers have previously held senior positions at highly respected international and national firms. They also often speak at major international conferences, and contribute to leading national and international publications.
We are now well-established as one of the leading commercial firms in the Serbian market, providing advice on Banking and Finance, Corporate and M&A, Data Protection, Restructuring and Insolvency, Commercial and Regulatory, Competition/Antitrust, Real Estate, Dispute Resolution, Privatization, Public Procurement, Intellectual Property, Capital Markets, Energy, Mining and Infrastructure, Employment, Tax, Telecoms and Technology.
Our clients include many leading global corporations as well as some of the largest Serbian and Montenegrin companies and financial services firms, entrepreneurs and national and local government institutions.
We have received a number of national and international accolades, including recommendations by Chambers & Partners' Europe and Global Guides, The Legal 500 EMEA, and IFLR.
Our international links include membership of Nextlaw Global Referral Network, the largest legal referral network in the world, and the Legal Network Alliance, a carefully selected global alliance of independent law firms.
We have worked with the respected international legal publication Getting the Deal Through since 2012, preparing its annual M&A overview for the Republic of Serbia.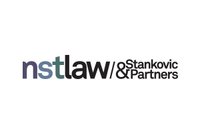 Stankovic and Partners (NSTLAW)
Address:
Njegoseva 19/II
Belgrade, 11000
Serbia
Tel: +381 11 334 96 02
Fax: +381 11 334 12 24
Email: office@nstlaw.rs
Website: www.nstlaw.rs

Ljiljana Urzikic Stankovic
Ljiljana Urzikic Stankovic is a partner at Stankovic & Partners. She has extensive experience providing advisory services to the clients in Serbia and in the region on the matters of data protection and intellectual property law. As an expert in this filed, Ljiljana focuses on all matters related to the processing of personal data and protection of IP rights, including trademarks, design rights and patents, as well as handling cyber-crime and anti-piracy issues. Her broader commercial expertise also includes labour and employment law, and banking and finance with particular emphasis on project finance and securitisation.