Nielsen Legal, advokátní kancelář, s.r.o
We are a law firm dedicated to providing comprehensive legal support for individuals and businesses. We offer expertise in the area of commercial, civil, and administrative law.
The main areas of Nielsen Legal's expertise are:
Business transactions (processing and negotiation of contracts, legal support during projects)
New technologies (outsourcing, delivery of IT systems, software protection and licensing, SLAs, Cloud computing, etc.)
Payment and Financial Transactions
Corporate law (corporate governance, mergers and acquisitions)
Real estates (development projects, transfers and leases of flats and commercial space, easements, transactions in the area of real estates)
Dispute resolution (out-of-court negotiation and mediation, arbitration, litigation)

Our team of highly experienced and specialised lawyers enables us to provide true legal support and advise our clients on a number of legal and regulatory aspects of their business. Our in-depth knowledge and expertise in the field of contract law, TMT-related law, intellectual property law (copyright, domains, know-how, trade secret, trademarks, etc.), pharmaceutical law and healthcare-related law enable us to consider the issues comprehensively and professionally.
We respect the law and our clients. We never rely solely on our knowledge – we always go back to and analyse the resources and follow the development of legal theory and case law. We respect the real needs of our clients. The trust and confidence we earn is a sign that our services are truly professional.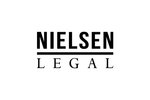 We co-operate with:
Institute for Support of Investments (www.instsi.org)
Intelligent Transport Systems & Services Association (www.sdt.cz)
Nordic Chamber of Commerce (www.nordicchamber.cz)
International Press Institute (www.freemedia.at)
StartupYard Limited (www.startupyard.com)

Some of our achievements:
Law Firm of the Year (organised by epravo.cz under the auspices of the Czech Bar and Ministry of Justice of the Czech Republic
2015: Highly recommended law firm in "Law of information technologies"
2015: Recommended law firm in "Media"
2016: Highly recommended law firm in " Media " and "Law of information technologies"
2017: Highly recommended law firm in " Media " and "Law of information technologies"
2018: Highly recommended law firm in " Media " and "Law of information technologies"

Legal 500
2015: Ranked in Tier 3 in TMT
2016: recommended in TMT
2017: recommended in TMT
2018: recommended in TMT



JUDr. Tomáš Nielsen
(+420) 602 463 507


Tomáš specialises in IT, telecommunications, copyright, and media law. He assisted large banks and manufacturing companies in implementing complex IT system projects, represented clients in IT disputes and provided advice on regulatory issues (relationships with the Czech Office of Telecommunications, Council for Radio and Television Broadcasting and other), financial transactions, and non-EU payments (Russia, China, USA, etc.).
Tomáš is the winner of the 2019 Lawyer of the Year award in the category of IT Law and of the 2014 Year Award presented by the Czech Association of Electronic Communications. In the first years of his career, he was an editor-in-chief of Technologies & Prosperity, Program & Business Development Director at TUESDAY Business Network (former First Tuesday) and lawyer and partner at the international law firm Rowan Legal. He lectures telecommunications law at Charles University (Faculty of Law) and ICT law at Czech Technical University (Faculty of Transportation Sciences) and is an active arbitrator of the Riga International Arbitration Court. He was a member of the Legislative Council for Amended Copyright Act (Working Committee) attached to the Slovak Ministry of Culture.
Tomáš is the author and co-author of a number of books and articles including: Annotation to Electronic Communications Act (Linde, 2014), Software Law Basics (Wolters Kluwer, 2011), Intellectual Property Law and Protection (European Commission - Enterprise and Industry, 2009), Company Formations (CorporateINTL, 2009) etc.