Nielsen Legal, advokátní kancelář, s.r.o
Nielsen Legal provides its clients – companies, public organisations and individuals, incl. private investors with complex portfolio of legal services, especially in the areas of commercial, civil and administrative law.
The main areas of Nielsen Legal's expertise are:
Business transactions (processing and negotiation of contracts, legal support during projects)
New technologies (outsourcing, delivery of IT systems, software protection and licensing, SLAs, Cloud computing, etc.)
Payment and Financial Transactions
Corporate law (corporate governance, mergers and acquisitions)
Real estates (development projects, transfers and leases of flats and commercial space, easements, transactions in the area of real estates)
Dispute resolution (out-of-court negotiation and mediation, arbitration, litigation)
Our team consists of specialised lawyers, whose aim is to provide clients with real support in dealing with the legal and regulatory aspects of their activities.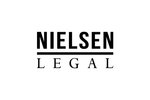 Institute for Support of Investments (www.instsi.org)
Intelligent Transport Systems & Services Association (www.sdt.cz)
Nordic Chamber of Commerce (www.nordicchamber.cz)
Chamber of Trade and Industry for CIS countries (www.komorasns.cz)
International Press Institute (www.freemedia.at)
StartupYard Limited (www.startupyard.com)
Some of our achievements:
Law Firm of the Year (organised by epravo.cz under the auspices of the Czech Bar and Ministry of Justice of the Czech Republic

2015: Highly recommended law firm in "Law of information technologies"
2015: Recommended law firm in "Media"

Legal 500

2015: Ranked in Tier 3 in TMT

ACQUISITION International - Law Awards

2014: Best in TMT - Czech republic
2015: Sustained Excellence in TMT Law - Czech republic
2015: Best Corporate Law Firm of the year - Czech republic & Recognised Leader in Complex Transaction - Czech republic

ACQUISITION International – International Finance Awards

2016: Best Business Law Firm – Czech Republic

ACQ AWARDS

2016: TMT Law Firm of the year - Czech Republic
2016: M&A Law Firm of the year – Czech Republic

CORPORATE LiveWire Legal Awards

2015: Company Law Firm of the year - Czech Republic
2016: Excellence in Commercial Law - Czech Republic
2016: TMT Law Firm – Czech Republic

Tomáš Nielsen
Nielsen Legal, advokátní kancelář, s.r.o.,
+420 602 463 507
tnielsen@nielsenmeinl.com
Tomáš Nielsen specialises in IT, telecommunications, copyright, and media law. In his legal practice so far, he was involved in a number of projects (negotiating for project parameters in respect of client's security and contracts/agreements regulating large-scale implementations of IT systems designed for medium and large enterprises such as banks, manufacturing plants, etc.), represented clients in IT disputes, and provided consultancy services regarding regulatory matters (Czech Telecommunication Office, Council for Radio and Television Broadcasting, etc.).
Tomáš Nielsen further specialises in the law of obligations related to complex business transactions. Having acquired extensive experience in the area of Czech and international contract law, he focuses on finding simple, yet secure transaction structures accommodating the client's needs and requirements, as well as on transaction financing with respect to the payment services market regulation.
Tomáš Nielsen has vast experience also in the area of financial transactions. He took an active part in several projects designated for payment service providers and co-operated with a number of banks in the arrangement of lending transactions worth hundreds of millions of euros; in addition, he focuses on international payments outside the EU (Russia, China, USA and other) and compliance with the stipulated AML rules, etc.
Tomáš Nielsen also focuses on the housing law. At present, he is taking part in real estate development projects as well as in projects on real estate directed sale, commercial property investment, facility management, etc. In the past, he was actively involved in the Czech Union of Tenants where he gained rich experience regarding, for instance, the protection of landlord-tenant relationships.
Tomáš Nielsen is an experienced crisis manager focusing on addressing historic drawbacks and issues of clients.
Tomáš Nielsen graduated from Charles University in Prague, Faculty of Law.
Tomáš Nielsen is the laureate of the 2014 Annual Award presented by the Czech Association of Electronic Communications and a former editor-in-chief of Technologies & Prosperity, Program & Business Development Director at TUESDAY Business Network (former First Tuesday), Lawyer and Partner at the international law firm Rowan Legal.
Tomáš Nielsen lectures telecommunications law at Charles University in Prague (Faculty of Law) and ICT law at Czech Technical University (Faculty of Transportation Sciences). A former President of Association of Electronic Communications Users in the Czech Republic and member of the working group co-ordinated by the Slovak Ministry of Culture for drafting an amendment to the Slovak Copyright Act, he is also an active arbitrator of the Riga International Arbitration Court.
Tomáš Nielsen is the author and co-author of a number of professional articles and publications including: Annotation to Electronic Communications Act (Linde, 2014), Software Law Basics (Wolters Kluwer, 2011), Intellectual Property Law and Protection (European Commission - Enterprise and Industry, 2009), Company Formations (CorporateINTL, 2009) etc.; and an active conference attendee and lecturer (ISSS, System Integration, Business & Information FORUM, Digit 2009, European Patent Forum and PATINOVA and many others).

Jiřina Šímová
Nielsen Legal, advokátní kancelář, s.r.o.,
+420 722 917 152
jsimova@nielsenmeinl.com
Jiřina has been working in the Nielsen Legal law firm since her education at the Law Faculty of the Charles University in Prague. In her practice, she focuses on intellectual property issues in the most general meaning, incl. copyright, privacy (incl. personal data and personality) protection, Internet and media law, etc.