GIACCARDI & BREZZO AVOCATS
Giaccardi Law Firm was founded in 1999 in order to offer Monaco a sound structure specializing in various areas of business law. Monegasque Law Firm, pioneer in IT Law, Giaccardi Avocats advises and assists its clients in litigation and arbitration, in connection with all legal issues concerning the emerging regulation in the Principality. At the core of business realities, the firm intervenes in the connected issues related to the protection of personal data and intellectual property. Large parts of its events and publications are dedicated to IT Law issues.
http://www.giaccardi-avocats.com/fr/nos-competences/droit-des-nouvelles-technologies-
http://www.chambre-monegasque-nouvelles-technologies.net/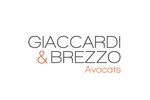 Contact:
Phone: +377 97704070
Website: http://www.giaccardi-avocats.com/
Email: contact@giaccardi-avocats.com
Address: "Les Flots bleus", 16 rue du Gabian, 98000 MONACO

Thomas Giaccardi
Founder of Giaccardi Avocats, Thomas Giaccardi is a Monegasque Defense Attorney (Avocat Défenseur) before Monaco's Appeal Court. Specialized in business law, he focuses attention on IT Law, Data Protection Law, Intellectual Property Law. He works closely with the Monegasque Working Group on Digital Economy (GTEN) and also takes an active role in the information of all kinds of public in the Principality (meetings, trainings, publications). As an elected Member of the Monegasque Parliament (Conseil national) in 2003, Thomas has been involved in the drafting of numerous laws.