Lexing
Lexing is law firm dedicated to digital and technology law, has been created on an initiative of Alain Bensoussan, the founder and managing partner of Alain Bensoussan-Avocats, specialized in IT, new technologies & data protection.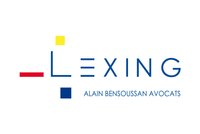 Alain Bensoussan
0033 6 19 13 44 46
alain-bensoussan@lexing.law
Alain Bensoussan is a lawyer in Paris (France) specialized in New Information and Communication Technologies Law.
He founded a law firm dedicated to advanced technology law and data protection law as early as 1978.
Alain Bensoussan is also the founder and president of the Lexing® Network, the first international lawyers' network for digital and emerging law. Lexing® members are all seasoned lawyers with recognized in-depth expertise in the IT law of their respective country. The Lexing® Network now comprises about thirty law firms around the globe..
In 2016 he created ADPO (Association des Data Protection Officers), an association dedicated to Data Protection Officers and designed in particular to help them navigate through the EU's General Data Protection Regulation (GDRP).
He is a frequent speaker at various conferences and seminars on the protection of personal data.

Eric Le Quellenec
0033 6 21 56 42 65
Eric Le Quellenec is a lawyer in Paris, a member of the Paris Council Bar & co-head of the Paris Bar incubator. A specialist in new technologies, information technology and communications law, Eric Le Quellenec is the Head of the IT Advisory department, where he also provides litigation services. He has a solid experience in GDPR compliance programmes. He holds a Master 2 in business law (DJCE) and studied at the University of Ottawa (Canada).